Dress Downs Garment Tape - 16 Count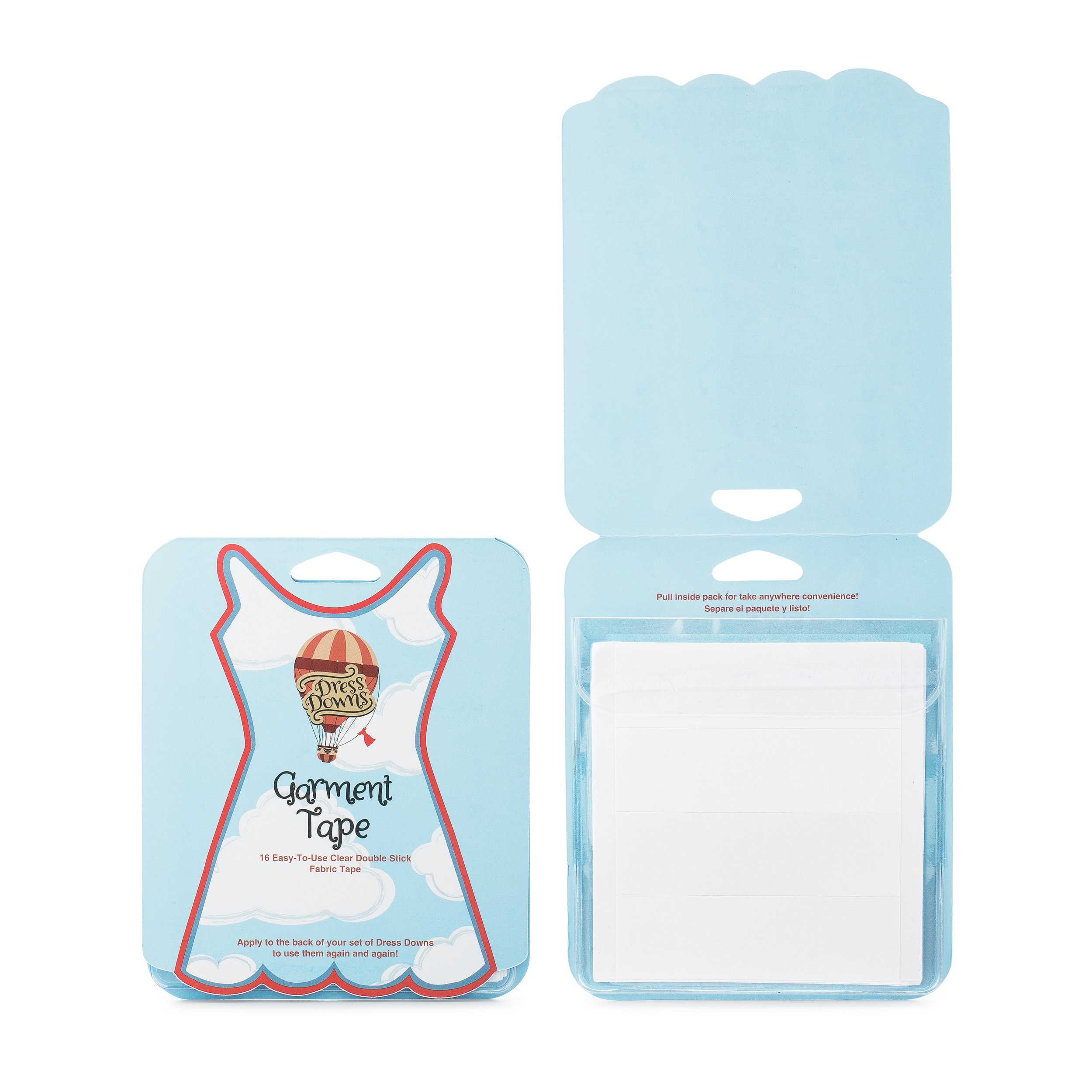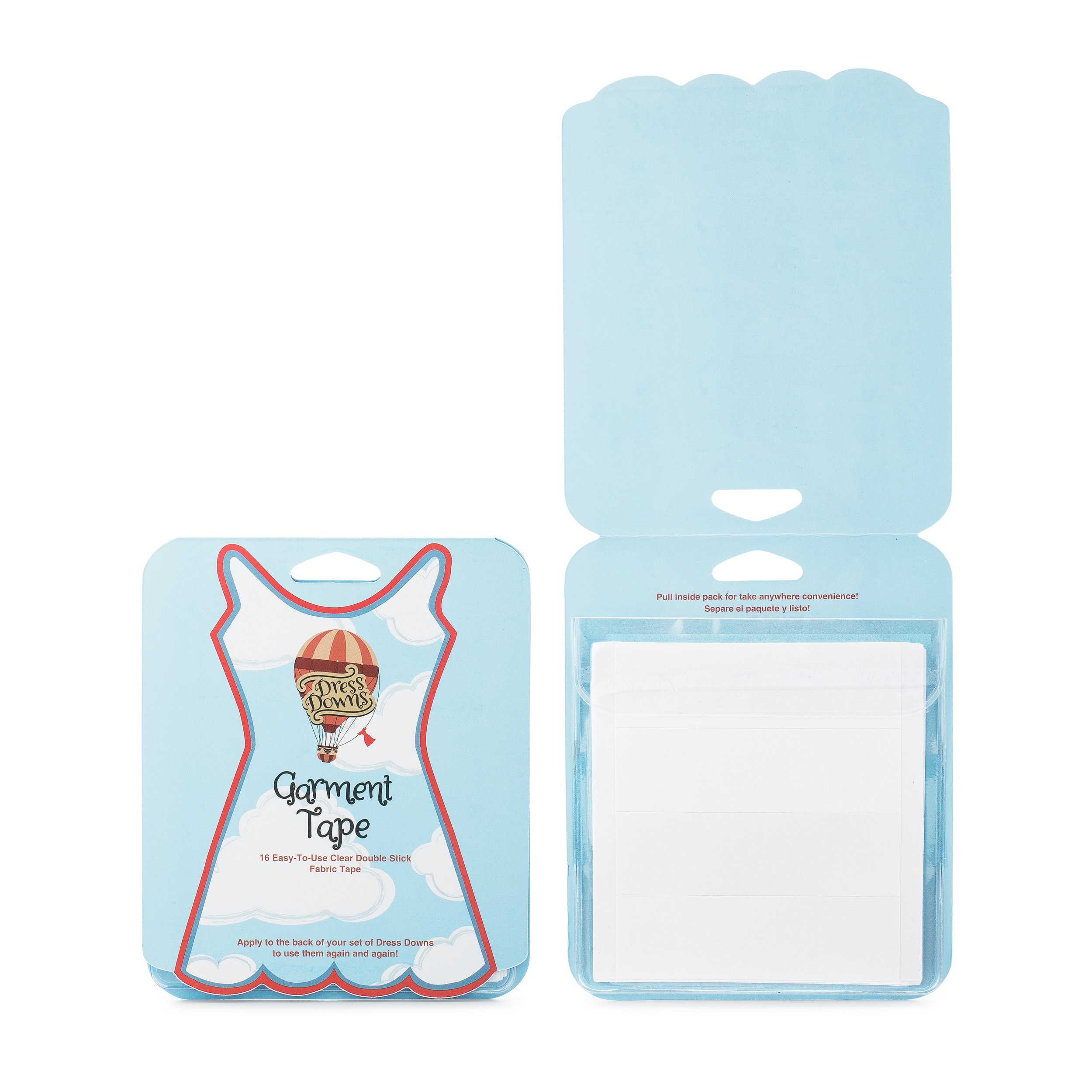 Dress Downs Garment Tape - 16 Count
3-5 days for delivery
30 - Day Money Back Guarantee
Reuse your set of Dress Downs again and again! Our specially designed Garment Tape can be placed on your original set to enjoy your dress weights after the adhesive has worn off. Each pack comes with 16 individual strips of clear/transparent backing. Keep them in the pouch or pull them apart for take anywhere convenience!
How It Works
1. Pull apart a strip of tape and peel off one side of the white liner
2. Press the side of the tape with the adhesive exposed firmly onto the weight
3. Remove the other liner
4. Good as new!
We designed our tape to be easy to use, extra strong yet still good for all fabrics.
GARMENT TAPE IS NOT DESIGNED FOR USE ON THE BODY OR AS A SUBSTITUTE FOR LINGERIE TAPE